THE REALTY GIFT FUND TEAM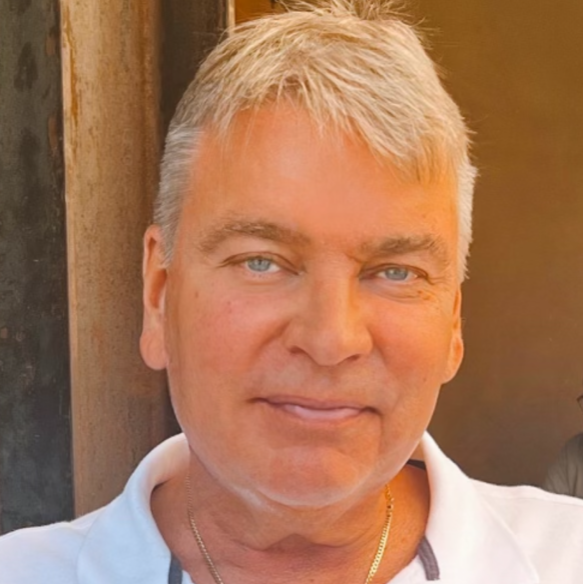 John "Jay" Grab
Chief Executive Officer
---
Jay Grab has 35 years of experience in commercial real estate as a broker, consultant and investor. His is a creative problem solver, with expertise in the 1031 Tax Deferred Exchange, bank REO's, distressed assets, and complex transactions. In 1983, Jay co-founded Phase One Realty, now one of the premier boutique real estate brokerage and investment platforms in the southwest.
In 1997, Jay was the creative force behind American Foundation Realty (AFR), a start-up REIT focused on converting complex real estate assets into charitable gifts. In 1998 he was recipient of Trust and Estates "Epic Award for Philanthropy" for his groundbreaking design of a REIT structure that allows debt encumbered real estate to be converted to a charitable trust. Jay is a co-founder of Realty Gift Fund, an outgrowth of AFR.
A graduate of Northern Arizona University, Jay has transacted over $500 million in real estate for Phase One clients and partners, and has served on many non-profit boards in the Santa Fe area.
Bruce A. Geiss
Chief Operating Officer
---
Bruce Geiss is a senior real estate executive with 35 years of experience as a broker, consultant, investor and turn-around specialist. His career of innovative leadership includes an extensive background in strategic planning, financial modeling, marketing and sales. Bruce has served as Qualifying Broker of Phase One Realty, Director of Real Estate for Glacier Club (a $350 million private land development), and lead consultant to Santa Fe Estates, one of the oldest land development entities in Santa Fe. Bruce was a co-founder of American Foundation Realty and is a co-founder of Realty Gift Fund.
Bruce is past Board Chair of the Santa Fe Prep School, and past Advisory Board Member of the Santa Fe Farmers Market Institute which built one of the largest indoor-outdoor markets in the country. A graduate of Northwestern University, Bruce was a founding member of the New Mexico Chapter of Lambda Alpha International (land economics) and was principle advisor to Santa Fe's Affordable Housing Task Force.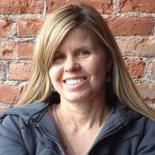 Rachel Kelly
Board Member
---
Rachel Kelly is a 4th generation Santa Fean who has over 30 years working in the nonprofit world.
She was co-founder and artistic director of Shakespeare in Santa Fe, a nationally recognized theatre company. Her responsibilities included the establishment of a Board of Directors, fostering a relationship with St. Johns College, preparing annual budgets and the creation of the national college classical theater MFA internship program.
She is co-founder of The Willow School in Santa Fe, NM and has consulted The Santa Fe Botanical Gardens in the creation of an outdoor amphitheater space.
Ms. Kelly is co-founder of Santa Feans Care, a group of community organizers who raise funds for nonprofit organizations and worldwide causes. In 2016 they raised funds to re-build a school in Nepal damaged by the earthquake and currently are aiding the Afghan refugees in Santa Fe.
In her spare time Ms. Kelly is an acclaimed director in both children and adult theatre in the Santa Fe area.
She is a graduate from UC Irvine and enjoys tennis, hiking, skiing, and spending time at her ranch in Northern NM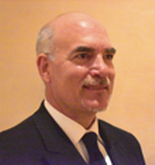 Brian Gonzales
Board Member
---
Brian K. Gonzales is a Financial Representative of Northwestern Mutual and President of Financial Concepts. Brian has 37 years of experience with Northwestern Mutual, Northwestern Mutual Investment Services and Financial Concepts and specializes in products in the Insurance and Investment Industry for Business and Estate Planning. His accomplishments in the industry include, but are not limited to, Forum Production, Life Underwriting Fellowship, Advanced Planning, Wealth Management, National Association of Life Underwriters, Million Dollar Round Table, Leading Producers Round Table and an officer of the board for the New Mexico and National Associations of Life Underwriters.
As a multi-generational descendent of New Mexico and graduate of University of New Mexico, Brian is dedicated to community and non-profit involvement with a focus on supportive youth organizations and economic development in New Mexico. He has been a board member and officer of Grand Prix de Santa Fe, Big Brothers Big Sisters, St. Michael's High School Foundation, Caza Ladron, Phi Gamma Delta's Alpha Nu Chapter and Rincon Luisa and participates in fundraising and development activities for numerous other local non-profit organizations.
Along with his wife Phyllis and sons, Matias and Andres, Brian enjoys living in Santa Fe and fills his spare time with equestrian and ranching activities.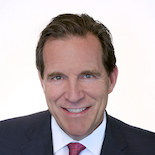 Neel Lane
Board Member
---
Neel Lane is a Partner in Norton Rose Fulbright, a global law firm, and serves as Co-Head of the Insurance International Business Group (US). He received his bachelors degree from Columbia University in 1984, and juris doctor degree from the University of Texas School of Law in 1988. Prior to entering private practice, Neel served as law clerk to the Honorable Oliver Seth, Senior Judge, U.S. Court of Appeals for the Tenth Circuit. Neel's practice primarily consists of representing parties in high-exposure coverage litigation. He also represented plaintiffs in a successful constitutional challenge to Texas state laws prohibiting same-sex marriage. Neel has testified before the Texas legislature on matters affecting at-risk populations, including on legislation to establish needle exchange programs and to restrict abusive payday lending practices.
Neel has extensive experience in governance of non-profit organizations. He served for 13 years on the board of Episcopal Relief & Development, the compassionate response of The Episcopal Church to human suffering in the world, including terms as Chairman and as chair of the governance committee. He served for 12 years on the board of Good Samaritan Community Services, an agency of the Episcopal Diocese of West Texas located on the west side of San Antonio, including terms as Chairman and as chair of the governance committee. He served for six years on the board of the Texas Law Review Association, including one term as Chairman. He has also served on the boards of Texas Appleseed and the San Antonio Library Foundation.
Neel lives in in San Antonio, Texas. His wife, Jennifer Espronceda, is an attorney and serves on the board of the National Domestic Violence Hotline.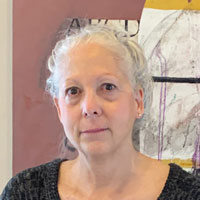 Anita Martinez
Corporate Secretary
---
After decades of teaming with Anita in past professional settings, Bruce and Jay once again have Anita back in the house to keep order as Realty Gift Fund's Corporate Secretary and master of financial reporting, audits and government compliance.
Anita is a veteran administrator in Santa Fe's real estate and nonprofit communities and, in her 37-year career, has worked for some of the most important organizations in Santa Fe, including 27 years as the Executive Administrator for Phase One Realty, one of New Mexico's largest boutique real estate investment and brokerage firms; 10 years for DRoberts Realty, a prominent commercial leasing and property management firm; and 10 years for the Santa Fe Railyard Corporation, the nonprofit contracted by the City of Santa Fe to build out and manage the City's 50-acre master-planned Railyard District.
A New Mexico native, Anita graduated with a Business and Economic Degree from the University of New Mexico.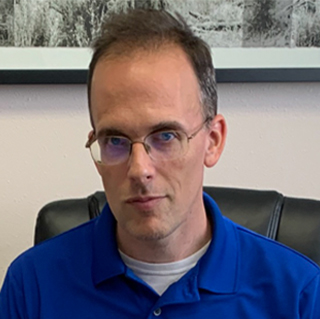 Trevor Kusiak
Transaction Coordinator
---
Realty Gift Fund is excited to announce the addition of Trevor Kusiak to the team as Transaction Coordinator. Trevor has six years of prior experience as a contract and transaction specialist working for Darlene Streit's office at Sotheby's International Realty. During Trevor's tenure, Darlene was consistently the top producing broker in the state of New Mexico, with more than $400 million closed in 2021 alone. Trevor has worked extensively with buyers, sellers, title companies, and other real estate brokers on transactions at all price points, to ensure that each aspect of the transaction is completed in a timely fashion. His experience drafting and reviewing complex real estate contracts has given him a sharp focus on detail and clear communication style. A native of Michigan and graduate of the University of Notre Dame, Trevor has resided in Santa Fe, New Mexico since 2010. Realty Gift Fund welcomes Trevor and looks forward to increasing its capacity to accept real estate donations from across the country.