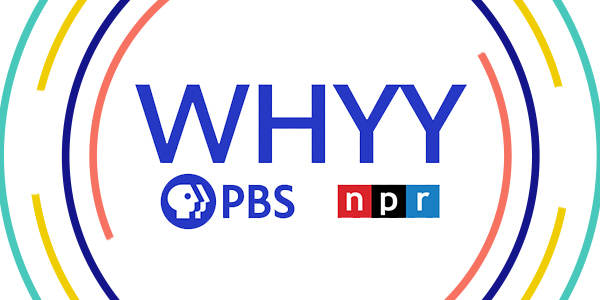 Gifts of Real Estate
WHYY accepts donations of Real Estate, through a partnership with Realty Gift Fund (RGF).
Over the years many of our supporters have desired to make charitable gifts of real estate. We know that gifts of appreciated assets significantly improve outcomes for our donors, so we have established a collaboration with Realty Gift Fund, a special purpose nonprofit who dedicates their expertise to facilitating these types of gifts to America's nonprofits. Through their special mission, gifts of real estate are simple, safe and rewarding for WHYY and our donors.
Learn more about Realty Gift Fund (RGF) here, or check out the FAQ's below for answers to frequently asked questions.
You can start the donation process by calling WHYY at 215-351-2000 or emailing Adrienne Webb Schulman in Major Gifts at awebbschulman@whyy.org.
If you have additional questions, just give us a call for a "no obligation/confidential" discussion.
Is my donation of real estate tax deductible?
Yes. The typical tax deduction is based on a current appraisal less any cash paid to or on behalf of the donor (say, to pay-off a mortgage). The tax deduction is taken in the year of the gift and, if necessary, can be carried forward for five additional tax years.
If I sell my property, I will owe significant taxes. Do I avoid these taxes through a donation?
Yes. A charitable donation of real estate eliminates the tax burden on the gifted portion of the property. Any cash paid to or on behalf of the donor (say, to pay-off a mortgage) is considered the "sale portion" and that amount is taxed on a prorated basis. Outright gifts are 100% tax free and tax deductible.
What types of property will you accept?
Any type, anywhere…except timeshares. Residential, commercial, hospitality, resort, farms/ranches, and land, to name a few. Every donated property must be marketable at a price close to appraised value within a reasonable marketing period. Please call and describe what you have. We'd love to hear your story.
What are the steps in a gift of real estate?
The gift of real estate has two steps…a donation to Realty Gift Fund, followed by a sale to a third party. The tax deduction is based on the donor's current appraisal, and the amount of cash WHYY receives is based on the net proceeds produced by the sale.
How much will WHYY receive from the sale of a donated property?
Realty Gift Fund does not charge a fee but retains a portion of the "net gift" produced from the sale of the gifted property. The shared amounts are based on the size and complexity of each donation but, on average, WHYY will receive 90%-97% of the net proceeds.
Who determines the value of my tax deduction?
A qualified appraiser will produce a current appraisal within 60 days of the date Realty Gift Fund takes title. The donor pays the cost of the appraisal, which is often the donor's only expense of a donation.
Does the property have to be located in Pennsylvania, New Jersey, or Delaware?
Realty Gift Fund will accept property from any state, and donors can gift property located in other states to directly benefit WHYY.
Can I donate a property with an existing mortgage?
Yes. Realty Gift Fund can use its resources to pay off existing debt based on an evaluation of the loan amount vs. the property's true market value.
Can I be paid some cash for the property and donate the rest as a charitable contribution?
Yes. Maybe your property is free of debt but you desire a partial cash payment for some other reason. College tuition, investment opportunity, house renovation. We can tailor the size of the cash and gift portion to meet your needs.
Can I donate a property that needs a few repairs?
Yes. Realty Gift Fund can use its resources to make sensible repairs to properties to improve the market value and shorten the time to sell a property.
What do you need to know about my property?
Let's start with a phone conversation about your goals and if the Realty Gift Fund platform fits your needs. Real estate is a major gift and we want to align our mission to your goals. We will ask you for the property type, the amount of debt or other cash needs, the property address, and what characteristics will define its market value.
---
WHYY is the leading public media organization in the Philadelphia Region, including Delaware, New Jersey, Pennsylvania and beyond. You can access us on television, radio, in the community and right here online.