| Albuquerque Business First
By Christopher Ortiz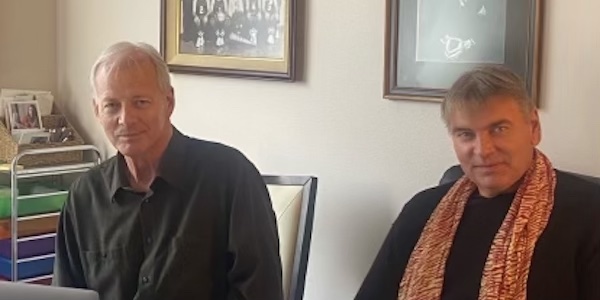 Santa Fe startup aims to increase real estate donations nationally
An article from Albuquerque Business First Original Article Link »
In 2017, approximately $400 billion was given away to charities in the United States. Only 3 percent of that was real estate charitable donations. Bruce Geiss wants to change that.
Geiss is the COO of Realty Gift Fund, a Santa Fe-based 501(c)3 organized nonprofit launched recentlyto promote the charitable giving of real estate. Geiss says if Realty Gift Fund can just increase real estate donations by 0.1 percent, that would be an additional $400 million in charitable givings annually.
"What inspires us most is the statistical disconnect between real estate wealth and real estate giving," he said.
Geiss and three other team members have spent the last two years working on making Realty Gift Fund a reality. The mission of Realty Gift Fund is to accept direct gifts of real estate, then fix or improve the asset, convert it into cash and grant away excess proceeds to the donor's chosen charities.
"We take the title risk, the financial risk," said Geiss, who has been in the real estate industry since 1980. "Then we give the profit to the nonprofit."
Realty Gift Fund keeps a small portion of the donation, but Geiss said "the lion's share" goes to the nonprofit. He said Realty Gift Fund can keep between 5 and 20 percent, based on the complexity of the property and the amount of time and capital required.
Realty Gift Fund has closed four deals, including one in Albuquerque, and has three under contract with an additional 11 in the pipeline throughout the country. Geiss said the goal is to close 12 this year and 24 next year.
"We consider ourselves in startup mode," he said. "We have spent the last two years going through the various things needed to do this in the charitable world."
In making the argument for real estate charitable donations, Geiss says real estate giving comes with both tax benefits and relieving any tax obligations if an owner were to just sell a piece of real state.
"It's really a double benefit," he said.
The Realty Gift Fund is reaching out to people in the tax-planning period of their lives as well as nonprofits and the advisory community, which includes wealth managers, tax attorneys and brokers.
While the Realty Gift Fund is based in Santa Fe, leadership also resides in Denver, Houston and San Francisco. Geiss and Realty Gift Fund CEO Jay Grab met when they both worked at Phase One Realty in Santa Fe.
"We've been talking about the problem of real estate and charity giving for 20 years," said Geiss. "We have come to points in our careers where we can look around and say, 'What can we do?' We want to desperately attack this problem. It's a nagging problem that we couldn't turn our heads from."