THE REALTY GIFT FUND TEAM
John "Jay" Grab
Chief Executive Officer
---
Jay Grab has 35 years of experience in commercial real estate as a broker, consultant and investor. His is a creative problem solver, with expertise in the 1031 Tax Deferred Exchange, bank REO's, distressed assets, and complex transactions. In 1983, Jay co-founded Phase One Realty, now one of the premier boutique real estate brokerage and investment platforms in the southwest.
In 1997, Jay was the creative force behind American Foundation Realty (AFR), a start-up REIT focused on converting complex real estate assets into charitable gifts. In 1998 he was recipient of Trust and Estates "Epic Award for Philanthropy" for his groundbreaking design of a REIT structure that allows debt encumbered real estate to be converted to a charitable trust. Jay is a co-founder of Realty Gift Fund, an outgrowth of AFR.
A graduate of Northern Arizona University, Jay has transacted over $500 million in real estate for Phase One clients and partners, and has served on many non-profit boards in the Santa Fe area.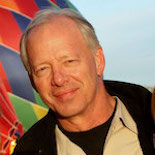 Bruce A. Geiss
Chief Operating Officer
---
Bruce Geiss is a senior real estate executive with 35 years of experience as a broker, consultant, investor and turn-around specialist. His career of innovative leadership includes an extensive background in strategic planning, financial modeling, marketing and sales. Bruce has served as Qualifying Broker of Phase One Realty, Director of Real Estate for Glacier Club (a $350 million private land development), and lead consultant to Santa Fe Estates, one of the oldest land development entities in Santa Fe. Bruce was a co-founder of American Foundation Realty and is a co-founder of Realty Gift Fund.
Bruce is past Board Chair of the Santa Fe Prep School, and past Advisory Board Member of the Santa Fe Farmers Market Institute which built one of the largest indoor-outdoor markets in the country. A graduate of Northwestern University, Bruce was a founding member of the New Mexico Chapter of Lambda Alpha International (land economics) and was principle advisor to Santa Fe's Affordable Housing Task Force.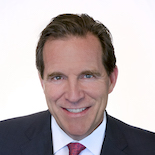 Neel Lane
Board Member
---
Neel Lane is a Partner in Norton Rose Fulbright, a global law firm, and serves as Co-Head of the Insurance International Business Group (US). He received his bachelors degree from Columbia University in 1984, and juris doctor degree from the University of Texas School of Law in 1988. Prior to entering private practice, Neel served as law clerk to the Honorable Oliver Seth, Senior Judge, U.S. Court of Appeals for the Tenth Circuit. Neel's practice primarily consists of representing parties in high-exposure coverage litigation. He also represented plaintiffs in a successful constitutional challenge to Texas state laws prohibiting same-sex marriage. Neel has testified before the Texas legislature on matters affecting at-risk populations, including on legislation to establish needle exchange programs and to restrict abusive payday lending practices.
Neel has extensive experience in governance of non-profit organizations. He served for 13 years on the board of Episcopal Relief & Development, the compassionate response of The Episcopal Church to human suffering in the world, including terms as Chairman and as chair of the governance committee. He served for 12 years on the board of Good Samaritan Community Services, an agency of the Episcopal Diocese of West Texas located on the west side of San Antonio, including terms as Chairman and as chair of the governance committee. He served for six years on the board of the Texas Law Review Association, including one term as Chairman. He has also served on the boards of Texas Appleseed and the San Antonio Library Foundation.
Neel lives in in San Antonio, Texas. His wife, Jennifer Espronceda, is an attorney and serves on the board of the National Domestic Violence Hotline.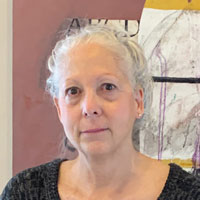 Anita Martinez
Corporate Secretary
---
After decades of teaming with Anita in past professional settings, Bruce and Jay once again have Anita back in the house to keep order as Realty Gift Fund's Corporate Secretary and master of financial reporting, audits and government compliance.
Anita is a veteran administrator in Santa Fe's real estate and nonprofit communities and, in her 37-year career, has worked for some of the most important organizations in Santa Fe, including 27 years as the Executive Administrator for Phase One Realty, one of New Mexico's largest boutique real estate investment and brokerage firms; 10 years for DRoberts Realty, a prominent commercial leasing and property management firm; and 10 years for the Santa Fe Railyard Corporation, the nonprofit contracted by the City of Santa Fe to build out and manage the City's 50-acre master-planned Railyard District.
A New Mexico native, Anita graduated with a Business and Economic Degree from the University of New Mexico.