THE REALTY GIFT FUND TEAM
John "Jay" Grab
Chief Executive Officer
---
Jay Grab has 35 years of experience in commercial real estate as a broker, consultant and investor. His is a creative problem solver, with expertise in the 1031 Tax Deferred Exchange, bank REO's, distressed assets, and complex transactions. In 1983, Jay co-founded Phase One Realty, now one of the premier boutique real estate brokerage and investment platforms in the southwest.
In 1997, Jay was the creative force behind American Foundation Realty (AFR), a start-up REIT focused on converting complex real estate assets into charitable gifts. In 1998 he was recipient of Trust and Estates "Epic Award for Philanthropy" for his groundbreaking design of a REIT structure that allows debt encumbered real estate to be converted to a charitable trust. Jay is a co-founder of Realty Gift Fund, an outgrowth of AFR.
A graduate of Northern Arizona University, Jay has transacted over $500 million in real estate for Phase One clients and partners, and has served on many non-profit boards in the Santa Fe area.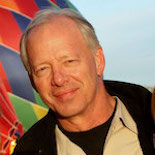 Bruce A. Geiss
Chief Operating Officer
---
Bruce Geiss is a senior real estate executive with 35 years of experience as a broker, consultant, investor and turn-around specialist. His career of innovative leadership includes an extensive background in strategic planning, financial modeling, marketing and sales. Bruce has served as Qualifying Broker of Phase One Realty, Director of Real Estate for Glacier Club (a $350 million private land development), and lead consultant to Santa Fe Estates, one of the oldest land development entities in Santa Fe. Bruce was a co-founder of American Foundation Realty and is a co-founder of Realty Gift Fund.
Bruce is past Board Chair of the Santa Fe Prep School, and past Advisory Board Member of the Santa Fe Farmers Market Institute which built one of the largest indoor-outdoor markets in the country. A graduate of Northwestern University, Bruce was a founding member of the New Mexico Chapter of Lambda Alpha International (land economics) and was principle advisor to Santa Fe's Affordable Housing Task Force.
Cami Baker
Lead Trainer for C.C.R.E.S. Certification
---
Cami Baker, CEO of Mingle to Millions Inc, has been an entrepreneur for 30+ years, is an HGTV House Hunters Veteran, former Top 5% Realtor and is known as the "Charitable Real Estate Strategist". She has taught relationship building to audiences as large as 30,000 in attendance, is the author of "Mingle to Millions, the art and science of building business relationships and mastering referrals" and has created collaborations between for profits and nonprofits that include all the major real estate companies, Ronald McDonald House, Make A Wish and dozens of other cause based organizations large and small.
As a Thought Leader and Visionary, Cami could see that the best way to assist nonprofits is through Charitable Real Estate donations. Realty Gift Fund became the obvious choice for her as the "Specialized 501(c)3" to facilitate these transactions.
Once in partnership, M2M and RGF began certifying 1% of Realtors as "Charitable Real Estate Specialists", to spread the word about….. The Secret Real Estate Niche that is funding nonprofits by the Billions.