Creating a Mountain of Charitable Funds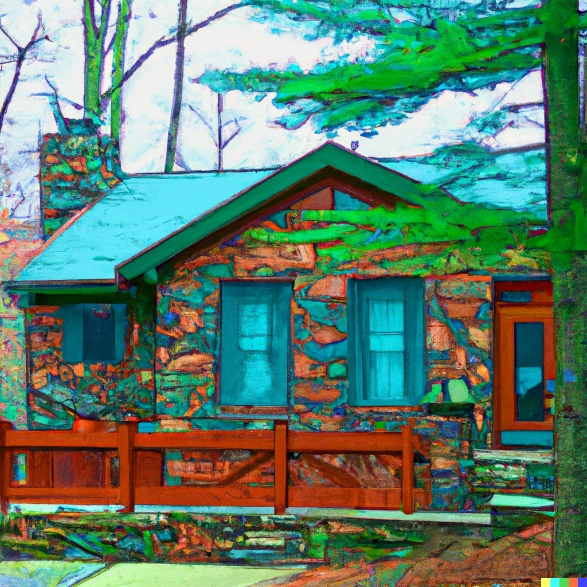 A Maryland resident purchased a ski cabin in a Pocono Mountain resort 4 hours from her home. For nearly 30 years the property was used by family, and later leased to a local resident. When the tenant vacated, the owner decided she had no desire to continue owning the townhome going forward. Faced with the task of selling, she realized she was also faced with a substantial renovation on a property well-worn throughout the years.
For 32 years, this owner had been making an annual cash donation of $25 per year to National Jewish Health, an internationally renowned Denver hospital known as a leading research and treatment center for respiratory diseases. With an opportunity to align her property circumstances to her underlying charitable intent, the owner offered the townhome as a gift of real estate to NJH, who directed the donor to Realty Gift Fund on their behalf.
RGF signed a donation agreement in October, knowing it had a short window to complete repairs in order to capture a sale to the winter recreation crowd. RGF set about with a local broker and an expert team of contractors so that marketing could occur at the same time the work was being planned and priced. By early November RGF was armed with a firm list of renovations, a fixed price, and a firm date to begin its work. The savvy real estate broker used this packaged plan to hunt down an an offer from a buyer willing to pay full asking price less a credit for the repairs, which the buyer wanted to do herself.
The sale closed in early December and NJH received a grant from RGF constituting a major gift from a loyal donor with sudden capacity to give from her assets instead of her income. As an additional benefit to NJH, this donor increased her annual cash gifts to NJH to $400 per year and has served as an example to other NJH donors of the generous outcomes that can be realized from a gift of real estate.
Call Bruce Geiss at (505) 660-8470 or Jay Grab at (505) 690-7174 to learn how Realty Gift Fund can benefit your nonprofit.