| Realty Gift Fund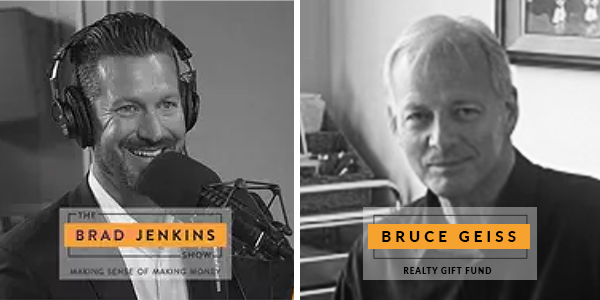 Interview with Bruce Geiss on The Brad Jenkins Show
Brad Jenkins is a CERTIFIED FINANCIAL PLANNER™ professional and the CEO and Chief Investment Officer for Jenkins Wealth in Englewood, Colorado, and has been serving investors for nearly two decades.
Brad believes that an educated investor is an empowered investor, and because of this, he dedicates his time and energy to help listeners make sense of complicated financial topics like market volatility, diversification, taxes, retirement planning and more.
Brad has been interviewed and featured in numerous publications, including Forbes, The Wall Street Journal, Investors Business Daily and Bankrate.com.